View Job
Principal Director for Renewable Energy Generation and Storage (PD REG/S)
ENSCO Inc. | Washington DC 56901 USA | Full Time | Posted: 05/23/2023
Job Descriptiontop
ENSCO, Inc. Mission Systems Group (MSG) has an opportunity for a Principal Director for Renewable Energy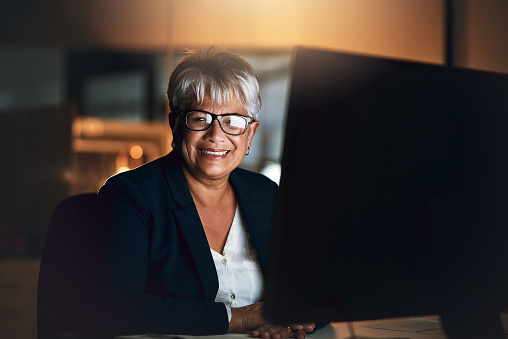 Generation and Storage (PD REG/S) supporting the Office of the Under Secretary of Defense for Research & Engineering (USD(R&E)). Primary responsibilities of the PD REG/S will act as the DoD technical and oversight lead, advising the USD (R&E) and DoD leadership on all Modernization requirements and initiatives, and developing and updating the DoD REG/S technology development roadmap. The ideal candidate for this position is self-motivated, possesses broad experience performing financial analyses and execution of programs and projects. This position will report directly to the Director, Enabling Technology. The PD REG/S is expected to work with a significant degree of independence and initiative to reach conclusions and solve problems.
Essential Job Responsibilities
Renewable energy generation and storage includes solar, wind, bio-based, and geothermal technologies as well as advanced energy storage, electronic engines, and power grid integration. The PD REG/S establishes roadmaps, assesses programmatic and technical activities, leads analysis, and conducts engagements to set the course for the Department of Defense renewable energy and storage missions.
The PD REG/S will establish a DoD-wide, mission-focused technology development approach for energy resilience. The effort will focus on operational and programmatic problems, reducing warfighter risk, and increasing capability. Incumbent will be responsible for assessing mission health and performing gap assessments; ensuring implementation of technical standards and mission architectures; and addressing integration issues, interfaces for joint capabilities; and systems of systems.
The PD REG/S will assist the Deputy Chief Technology Officer for Critical Technologies, (DCTO(CT)) unify investments across the DoD, to include recommendations to eliminate areas of unnecessary redundancy or reassigning/consolidating efforts. Incumbent will develop an overarching modernization plan that will rapidly advance DoD capabilities that add resilience and flexibility in a contested logistics environment.
The PD REG/S supports all operations and tasks which includes establishing policies on all defense research and engineering, technology development, technology transition, prototyping, experimentation, and development testing activities and programs. These responsibilities include advising resourcing and alignment of efforts across the Department in consultation with DCTO(CT), USD (Comptroller) and Director, Cost Assessment and Program Evaluation in specific areas of responsibility.
The PD REG/S will represent the DCTO(CT) and provide independent programmatic and technical advice in relations with industry, academia, other government agencies and international and foreign organizations on matters pertaining to research and development within all areas of renewable energy generation and storage.
Job Requirementstop
Qualifications Desired
PhD in Science, Technology, Engineering and Math comparable to the work being performed
15 years relevant experience
The ideal candidate for this position is self-motivated, possesses broad experience performing financial analyses and execution of programs and projects.
#LI-DM1
Qualifications Required (Skills)
10 years of engineering, cybersecurity, and Research, Development, Test and Evaluation (RDT&E) experience
Master s degree in STEM with a minimum of 5-years recent experience in power technologies
Demonstrated knowledge of cutting-edge science and technology research and development to include the ability to assess foreign technology developments and impact upon national and departmental programs, capabilities, and initiatives.
Demonstrated knowledge of research and development and acquisition processes, including the budget and acquisition processes in accordance with the established guidelines and processes of the Military Departments and Defense Agencies, a large federal entity, or the organizational equivalent within industry.
Demonstrated experience leading collaborative program and technical studies involving cost, schedule, risk, and performance of complex architectures against threat capabilities evolving over time with demonstrated experience building consensus within DoD, the Intelligence Community, Services, Combatant Commands, or organizational equivalent within industry to solve problems of common interest.
Demonstrated experience building consensus across DoD, the Intelligence Community, Services, Combatant Commands, or organizational equivalent within industry to solve problems of common interest.
Excellent written and verbal communications skills
AN ACTIVE TOP SECRET WITH SCI (TS/SCI) IS REQUIRED FOR THIS POSITION FOR WHICH YOU MUST BE A U.S. CITIZEN
Location of work: On site. Metropolitan Washington, DC area: Pentagon, Mark Center, and Suffix building.

Travel maybe required and reimbursed to other CONUS or OCONUS locations as required by the USG.
Division Description
ENSCO has been delivering engineering, science, and advanced technology solutions to complex priority programs since
1969.ENSCO
operates in the aerospace, avionics, national security, rail, and cyber sectors. ENSCO is a small business with 721 employees strong where our Mission Systems Group (MSG) makes up two-thirds of the company. MSG headquarters are located in Cocoa Beach, FL., with facilities and capabilities in Colorado Springs, CO., El Segundo, CA., Orcutt, CA., Endicott, NY, Melbourne, FL., and Springfield, VA. MSG delivers engineering and technologies for aerospace, cybersecurity, avionics, national security programs, and meteorological systems for government and commercial customers.
ENSCO is a family-owned award-winning culture where our model is we take care of our employees who take care of our customers. This is a simple but effective strategy that has brought us impressive results over the last 53 years. ENSCO has received many awards such as the 2021 Top Workplace and 2021 Workplaces Technology Awards, which attest to the high standard our employees rate ENSCO during surveys. ENSCO also has a diverse portfolio of benefits such as a flexible work schedule, training, and professional development resources, remote work options, strong work/life balance, and tuition assistance. At ENSCO, you can build your career no matter the stage of your career- college student, new graduate, experienced professional, or transitioning military. Adding to our awards, ENSCO has been recognized for its outstanding culture with several awards including the U.S. Department of Labor Hire Vets 2021 Gold Award, Diversity Jobs Top Employer in 2022, and Top Workplaces 2022.
ENSCO engineers bring innovative solutions to complex problems, keeping our nation and its citizens safe. ENSCO has earned the trust of the United States Armed Forces by focusing on areas of national priority, and we salute their sacrifices. We take pride in retaining those highly trained veterans of our highly skilled diversified team.
The ENSCO Corporate Office is located in Springfield, VA.
Strength in Diversity
ENSCO, Inc. and its wholly owned U.S. subsidiaries are equal opportunity/affirmative action employers, committed to diversity in the workplace. All qualified applicants will receive consideration for employment without regard to race, color, religion, sex, gender identity, sexual orientation, national origin, disability, or protected veteran status, or any other protected characteristic under state or local law.
Job Detailstop
| | |
| --- | --- |
| Location | Washington, DC, 56901, United States |
| Categories | Other |
| Sec Clearances | SBI/SCI |
Location Maptop
Contact Informationtop
| | |
| --- | --- |
| Contact Name | - |
| How to apply | Employer provided a link where your application will be accepted. Click on the link below and follow instructions. |
| Apply | Click Here (apply to job) |
| Job Code | 3401905 |