View Job
Signal Processing Engineer
ENSCO Inc. | Springfield VA 22161 USA | Full Time | Posted: 11/22/2022
Job Descriptiontop
ENSCO s
Rail
Division designs, develops, and manufactures precision, high speed, real-time inspection systems for the national and international transportation market. We believe innovation is the key to our success and growth, so we work diligently to advance our technologies and to incorporate state of the art academic research methods. We are encouraged to apply for internal and external research grants and to develop and improve our solutions to better serve customer needs. In addition, we also believe in the importance of a healthy work-life balance and provide competitive compensation and benefits.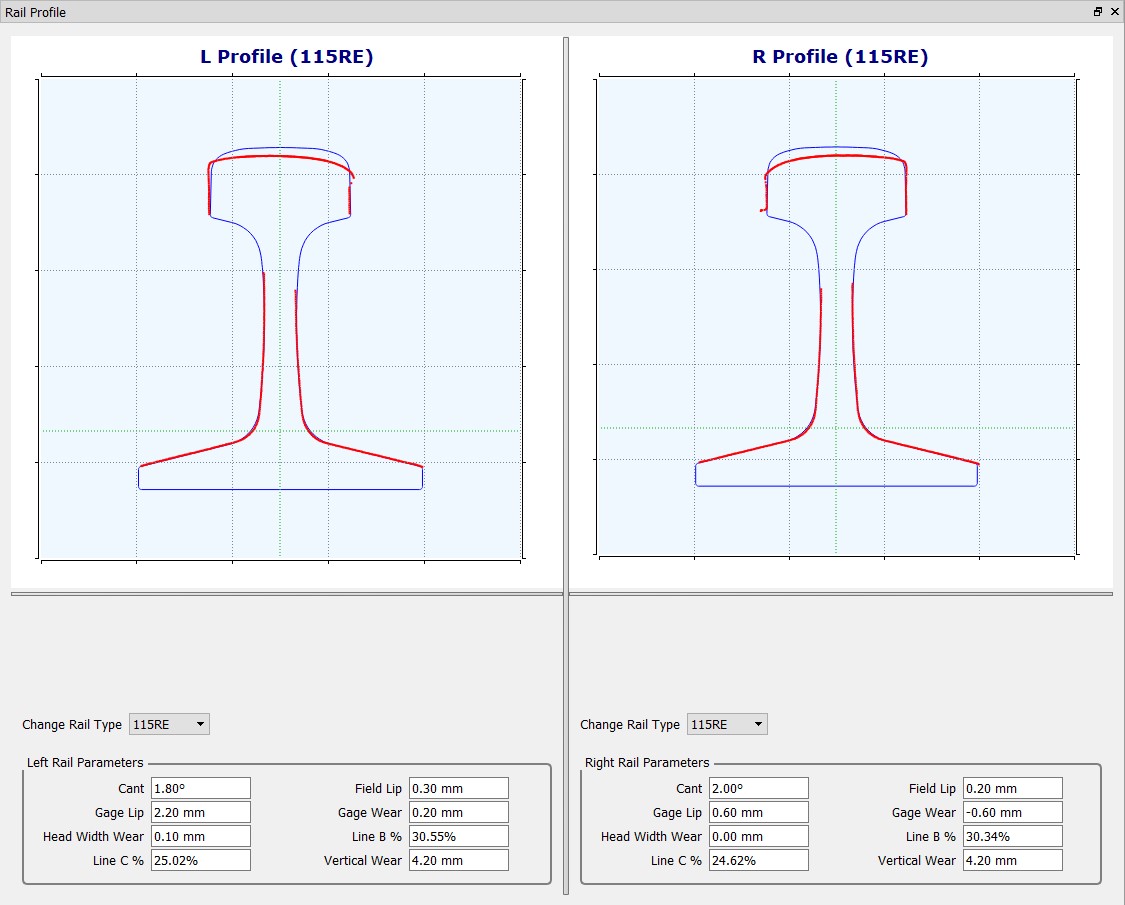 We are presently seeking a skilled Signal Processing Engineer with a strong understanding of digital filter design to join our engineering staff and work with software, electrical, and computer vision engineers in the design, development, and support of our track inspection applications and products.
Responsibilities will include:
Provide signal processing solutions for incorporating sensors into new
inspection technologies
.
Develop signal processing algorithms for
track geometry measurement systems
.
Perform software design, coding, integration, and testing for the development of real-time and large-scale measurement and analysis systems.
Model system performance and response.
Develop detailed technical specifications.
Create and maintain detailed technical documentation for internal and customer use.
Support existing products through system and software changes, improvements, testing and release.
Conduct field tests and provide customer support/troubleshooting
Want to learn more about working for ENSCO Rail?
Click the below link or copy/paste in your browser to view the ENSCO Rail Careers & Culture Handbook:
https://bit.ly/2kHdfKh
Job Requirementstop
Qualifications Desired
Knowledge of data structures and algorithms
Experience with multithreaded programming
Ability to work independently and be self-motivated
Excellent time management, teamwork, and written & oral communication skills
#LI-DM1
Qualifications Required (Skills)
Bachelor s degree or equivalent in Electrical Engineering, Computer Science, or related fields.
5 years relevant experience.
Knowledge of signal processing techniques and FIR & IIR filter design.
Experience developing real-time software applications, using C++ or other programming languages.
Experience with algorithm prototyping and system modeling in MATLAB, Python, or other software.
Ability to climb a ladder 15 feet high to gain access to railway cars
Ability and willingness to travel up to 10% of the time
The selected candidate may be required to submit to fingerprinting, drug screening, and additional background investigations in connection with this position.
Wearing safety equipment (hardhat, steel-toe boots, protective vest, and protective eyeglasses) when working on railroad properties is also a requirement. ENSCO will provide all necessary safety equipment.
Division Description
ENSCO s Rail Division is recognized globally as a leading provider of railway infrastructure inspection technology. Our products and services are provided to governments and railways in more than 12 countries on 5 continents. The work ENSCO does helps to prevent train derailments which can have serious impacts on human life, the environment and the economy. ENSCO Rail is part of the greater Surface Transportation Group (STG) within ENSCO, Inc.
Our team of over 150 staff supports leading edge technology projects in many exciting areas such as:
Sensor systems integration: inertial, positioning (GPS/RFID), laser scanners, imaging (line scan, area scan, thermal), Ultrasonic, ground penetrating radar, LIDAR
Autonomous deployment of sensors, positioning systems and wireless communications on active rail cars to inspect railways
Machine vision algorithm development to detect conditions traditionally inspected by humans
Enterprise web-based data management systems to display, report and conduct big data analytics
ENSCO s Rail Division offers an exciting place to work and grow with many key benefits for technical staff including:
œInnovation Fridays  where staff are given time to create and experiment with new process and technology in their field.
Involvement in all levels of the design and development process where significant experience is gained that otherwise would not be available at larger companies which typically require many years before giving employees the chance to work on serious engineering tasks.
Direct exposure to customer management, financial management and business development.
We provide an exciting, collaborative, multi-discipline environment with staff from diverse technical and cultural backgrounds working together to make the world a safer place. Come join a stable and growing company and experience the reward of seeing the results of your work!
Strength in Diversity
ENSCO, Inc. and its wholly owned U.S. subsidiaries are equal opportunity/affirmative action employers, committed to diversity in the workplace. All qualified applicants will receive consideration for employment without regard to race, color, religion, sex, gender identity, sexual orientation, national origin, disability, or protected veteran status, or any other protected characteristic under state or local law.
Job Detailstop
| | |
| --- | --- |
| Location | Springfield, VA, 22161, United States |
| Categories | Logistics/Transportation |
Location Maptop
Contact Informationtop
| | |
| --- | --- |
| Contact Name | - |
| How to apply | Employer provided a link where your application will be accepted. Click on the link below and follow instructions. |
| Apply | Click Here (apply to job) |
| Job Code | 3328168 |